I was in Madona for what felt like a very short time. After leaving Cesis on Monday, team Canada and I made the short trip over to Madona, Latvia for the first set of Scandinavian Cup races in what would be the start of a very busy week. Four races -
Wednesday, Thursday, Saturday, Sunday. I'm choosing not to race the sprints (as Patrick S-J's kindly put it today, "Single Speed Sandau") just to take advantage of a few more prep days in between the distance events.
I finished up in 20th spot in yesterday's 15km skate race, which was a six dizzying laps around the ribbon of man made snow. With ~150 racers in the men's field, the course got pretty busy out there and had some good opportunities for rides out. Even with being a bit more of a rolling course, it skied pretty hard and I haven't really been able to push the body that hard to the finish line in a race this year... hoping it's a sign of good things ahead.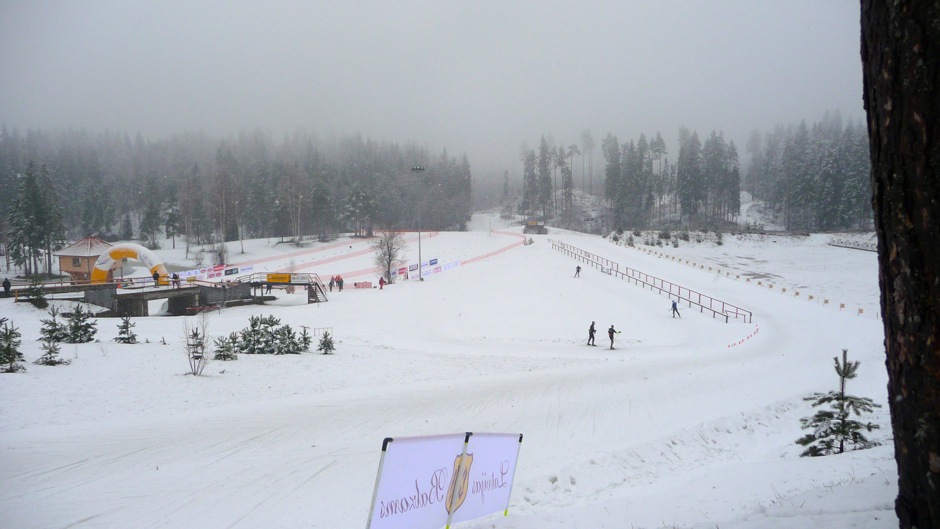 Fresh snow the morning of made Latvia feel a bit more "winter wonderland", which is sort of a nice change from the October/November vibe we'd been getting since our arrival into Europe.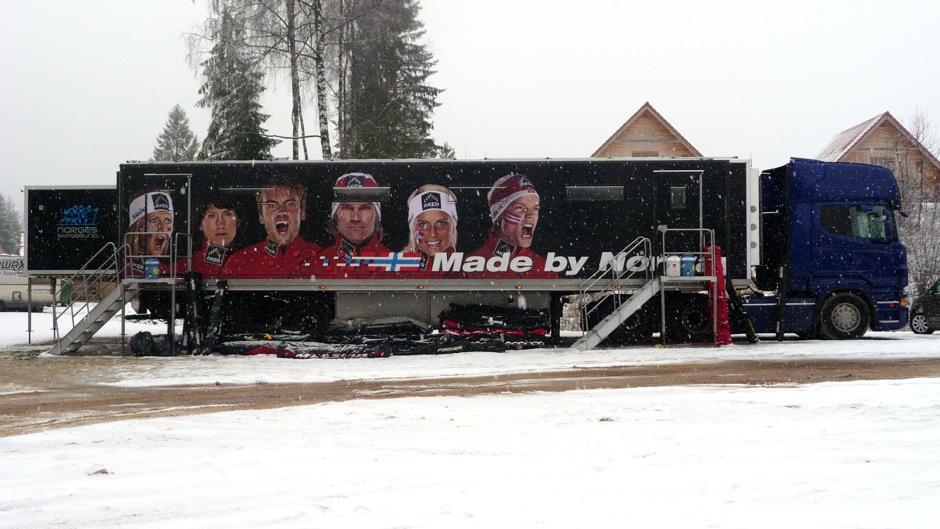 The Norwegians brought their number two to Madona.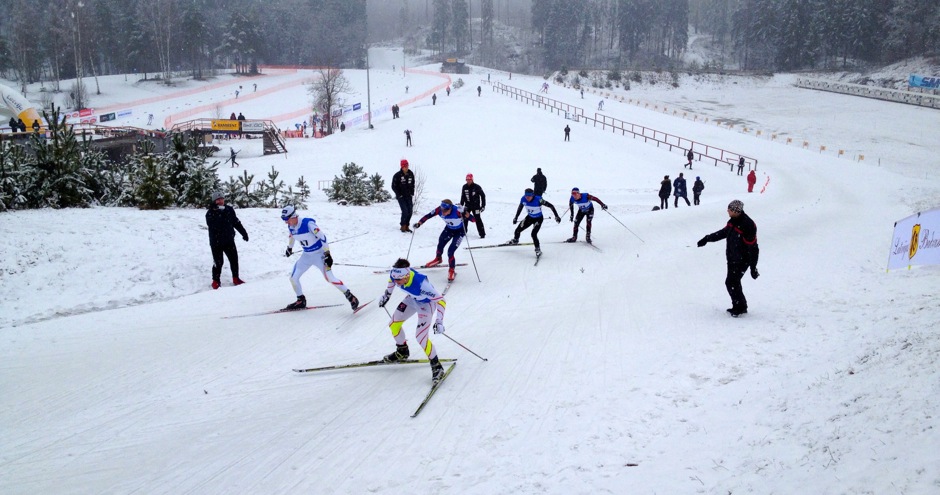 First climb just outside our cabins (great for watching the races and Olympics simultaneously) - thanks to Somppi for snapping the photo
I'm now back in Otepää, Estonia tonight for the first time since racing here at the Under-23 Champs in 2011. Skiing on the trails today was a heavy handed dosage of déjà-vu and next race for me is the 20km mass start on Sunday.
K