Where to start really? In a year with huge expectations and goals, my winter fell a little flat on what I set out to do at the start of the season. And while sometimes blogging about lack of groove and some "meh" racing isn't all that bad of writing material, I decided instead to shun the blog for, well, I guess most of the season. But it's May now. The new training season has started; April's shenanigans are becoming a blur and the time to rekindle that focus has begun. And while I am looking forward to this next season, a website with a blaring gap from January to May just won't do. Time to close last season out.
So I guess that's where I'll start, connecting the dots in between January and April and summing it up as a precursor to the upcoming season. While the races in November and December weren't exactly what I'd been hoping for going into them, the major goal of the season was to race at World Champs come February, so at the time, I could look past those mediocre results. I know from past season's it would take until January for my race shape to come full stride. Come January and trials racing, it was becoming more and more prevalent that it wasn't a time issue but more of a series of small past events leading up to fatigue. It could have been a number of things – not enough time off after an awesome, but intense, Park City camp, or lacking volume earlier in the summer, maybe it was the travel to and from Europe before the Canmore World Cups, or maybe even an unthinkable stress brought on by such an awesome* mustache in Movember. Well maybe not the last one. All I knew was that the proverbial oomph I knew of oh-so-well from the past three seasons was missing, and despite what appeared to be a solid summer and fall of training, racing felt like I was just going through the motions and missing that final gear.
After a half dozen meetings with the coaches, we started to pin point the cause, made a game plan for the rest of the season and applied it to this year's training plan so there wouldn't be a repeat blog post like this one come 2014. And that's where I was at the start of February. Eastern's, Western's and National's were all that remained before the season was a wrap, and while those first two weekends of racing had their up and downs, National's was the season's silver lining.
By late March I was starting to feel better - the body was sort of back to being fresh and I wanted to close out the end of the season stronger than I started it. This years National's were in Callaghan Valley, BC, (Whistler) and with a forecast of pretty much just sun and more sun, there wasn't really the need to worry about the troublesome rain/snow/sleet combo Callaghan dishes up on occasion.
There were three big highlights at this year's National's:
1: Foothills Nordic defended its Team Sprint title with Jess Cockney and Brent McMurtry setting the standard and defending what is rightfully ours for the past four out of five years. Foothills Nordic B-Team consisting of Kai Lukowiak and myself, despite bookies having high hopes for us, failed to make it past the first round.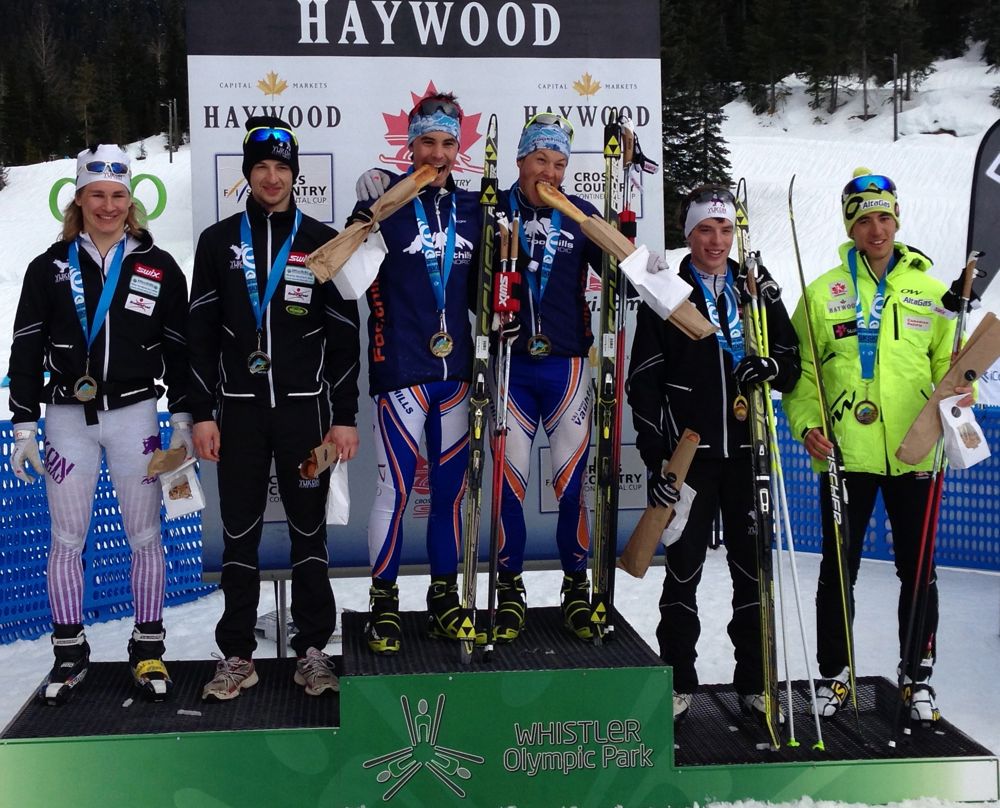 2: Grabbing silver in the 50km. In spite of being beat out by last year nemesis McMurtry, and additionally in a skate race, I doubled my extravagant all-time National Champ's medal collection to two. After the team sprint I caught a slight sinus cold, and while thinking and claiming to my roommates it was just early springtime allergies giving me the runny nose (again, sorry), I struggled to get back to normal while racing throughout the week. Luckily come 50km day, I was starting to feel a lot better and had one of my better races of the season, finishing third overall and second Canadian.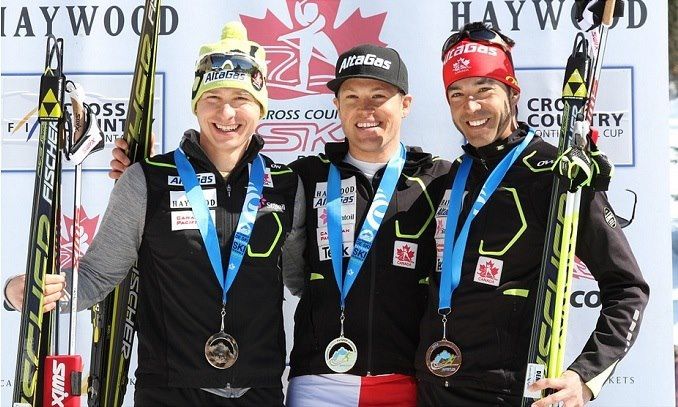 Photo credit: James Cunningham
3: National's banquet. Ahh... the quintessential banquet. The last bru-ha-ha before everyone pieces out for the spring. Often imitated, but rarely perfected. This year's "black-and-white" themed event at the Whistler Conference Centre and was a good little season ender.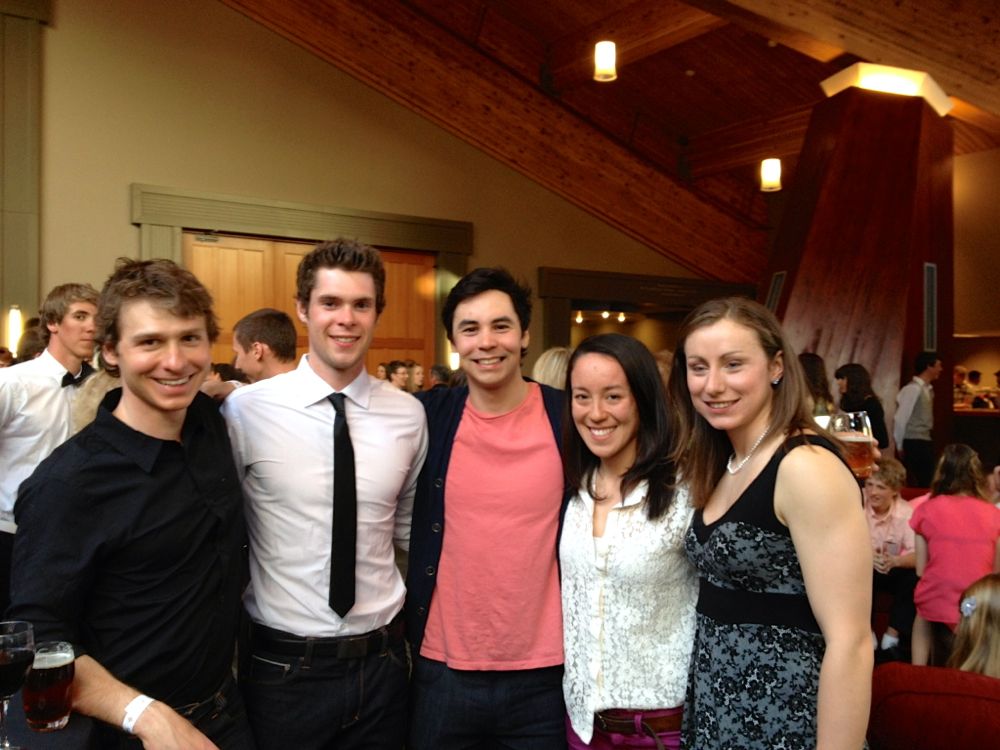 The black, white and salmon banquet
My April break started off with driving down to Vancouver following Nationals to visit a friend, interspersed with a visit with mom on Salt Spring Island. Being my first real stay in the city, the nine days I spent on the west coast had plenty of rest, checking out the sights, and indulging in a fair bit of Vancouver's culinary fare (something that goes hand in hand with April break).
Fun at the Salt Spring Island Rod and Gun Club. It didn't take long to figure out that composite bows were slightly more accurate than "Robin Hood" bows...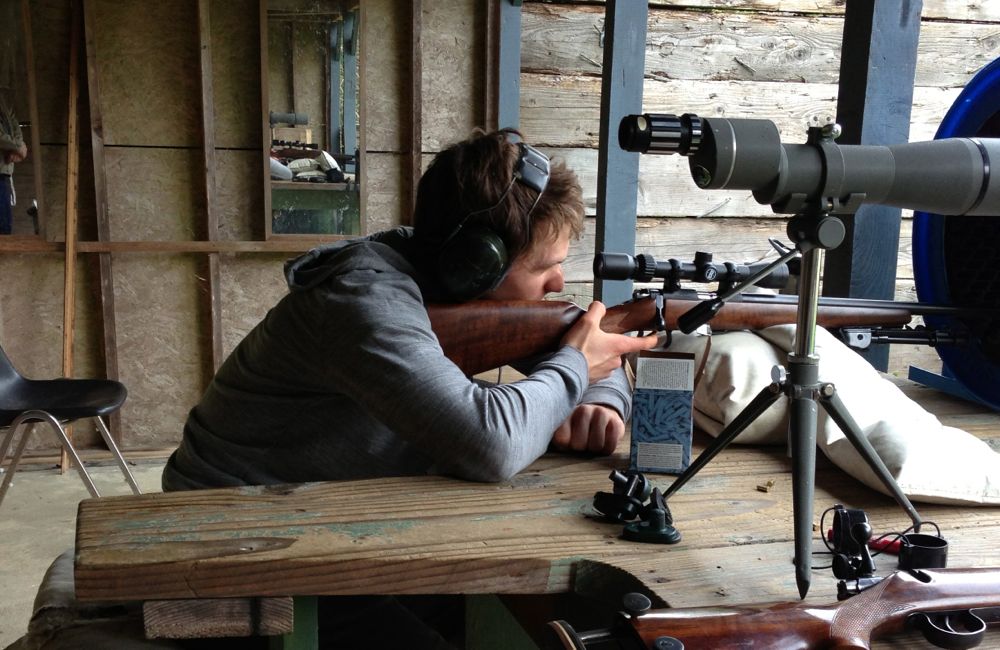 And then maybe slightly more accurate (when your a good shot) was the rifle, trying my luck at firing one for the first time. Playting Xbox ≠ real world gun skill.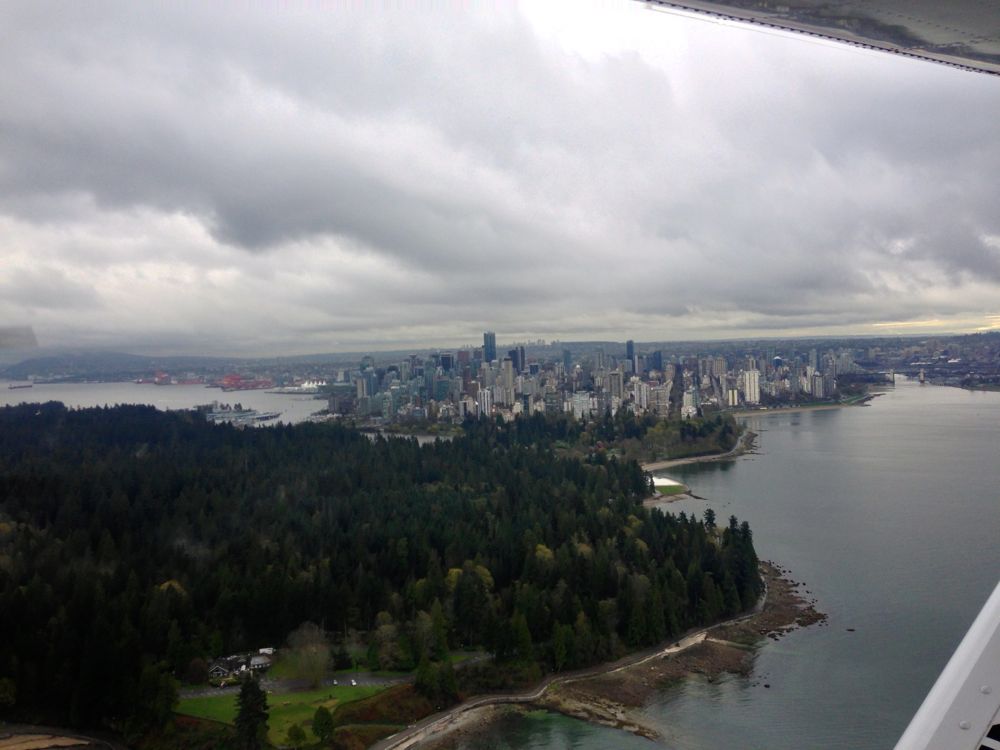 Flying back to Vancouver via float plane from SSI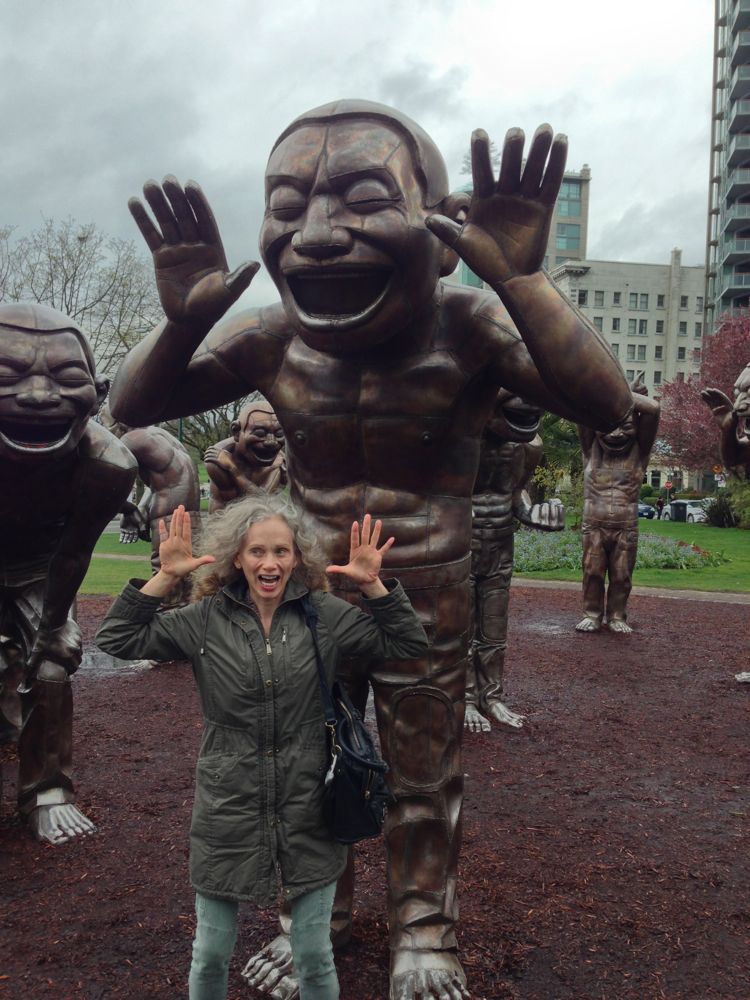 Mother being mother.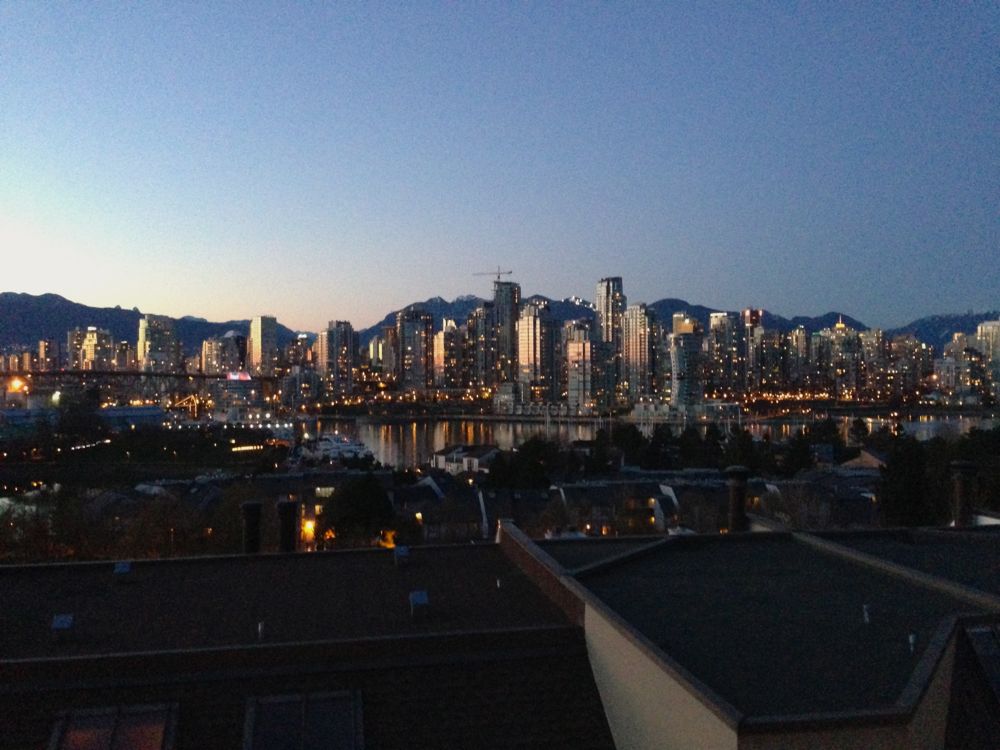 Dinner at my friend Rob's girlfirend's place, overlooking the city skyline. Not a bad view.
When in Vancouver... culinary experience #1562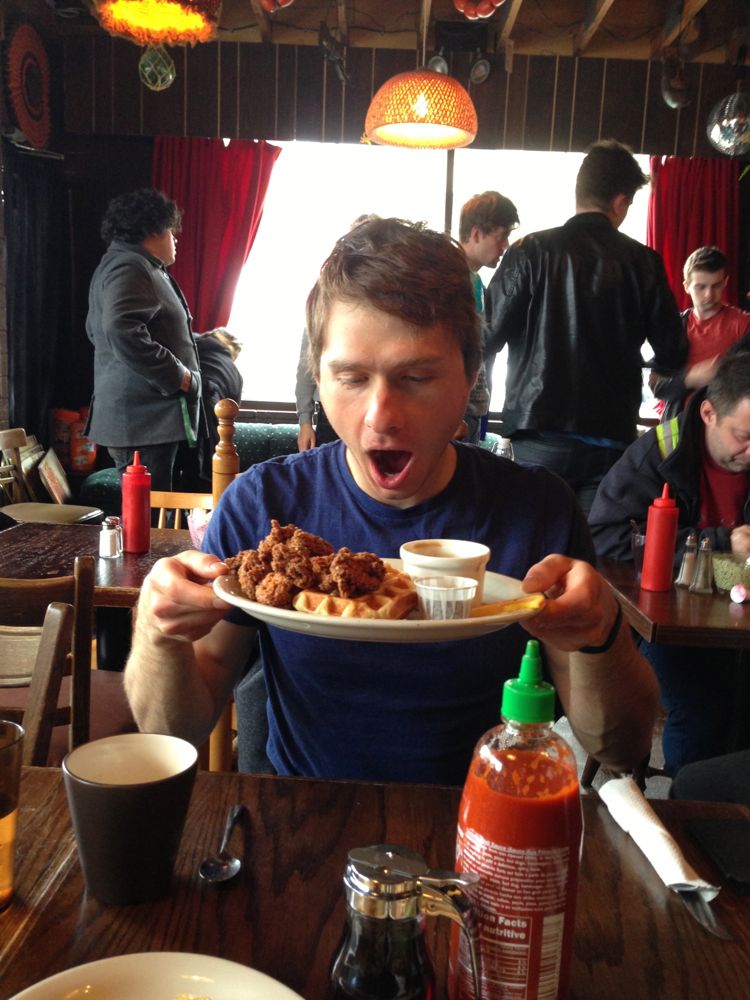 Not really a Vancouver thing, but my first time having fried chicken and waffles, served with a big bottle of Sriracha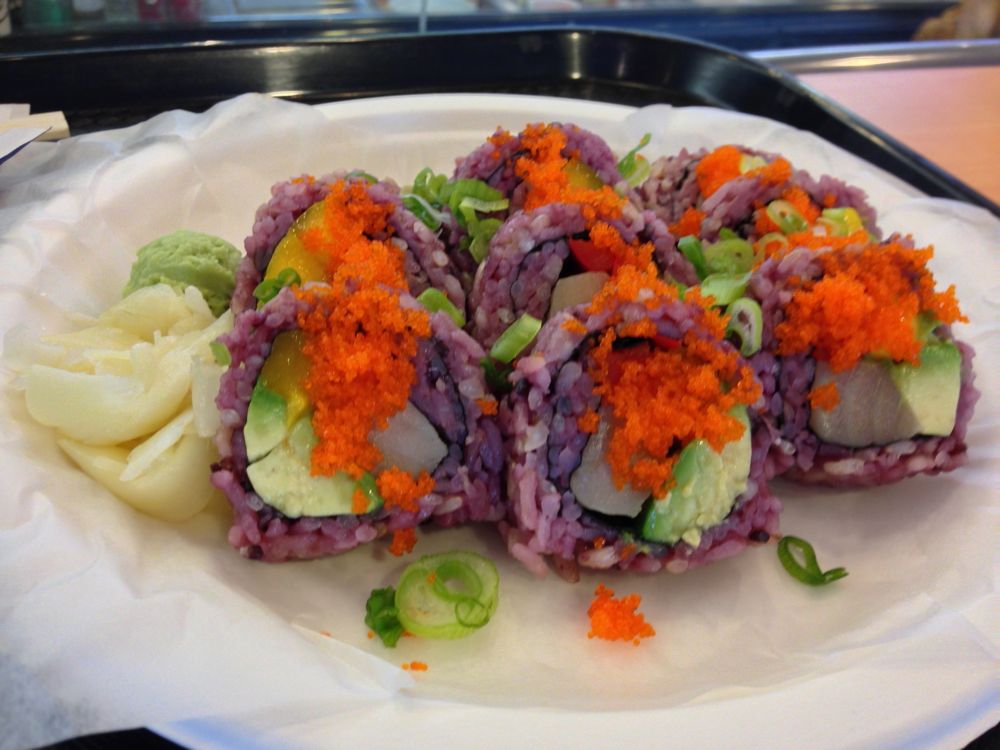 And some purple sushi...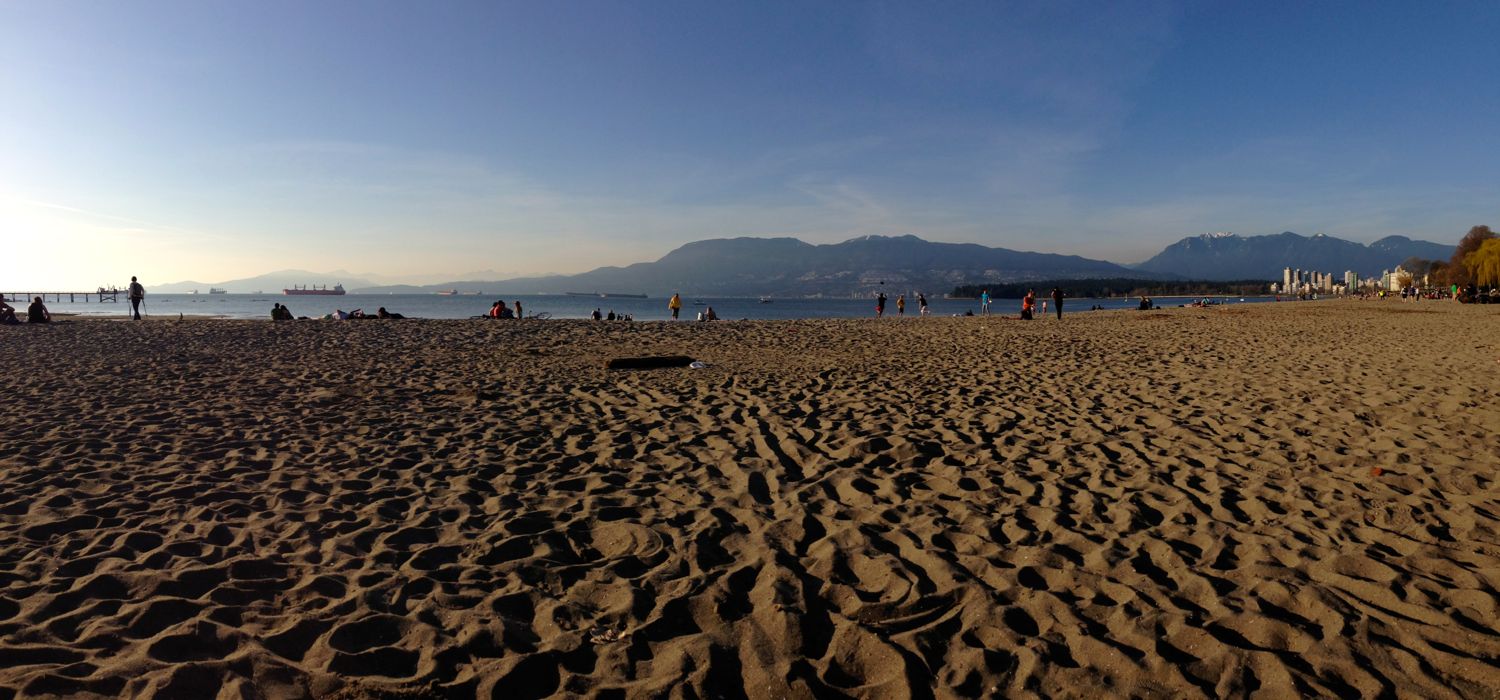 Beach life
The rest of April was pretty tame. After being getting back home mid-April, I took advantage of the still winter-like skiing at the Nordic Centre, which still had pretty good skiing up until the first week of May. Near the end of the month and with the break wrapping up, a few of us headed to every boys dream vacation destination (just after Space Camp), Drumheller.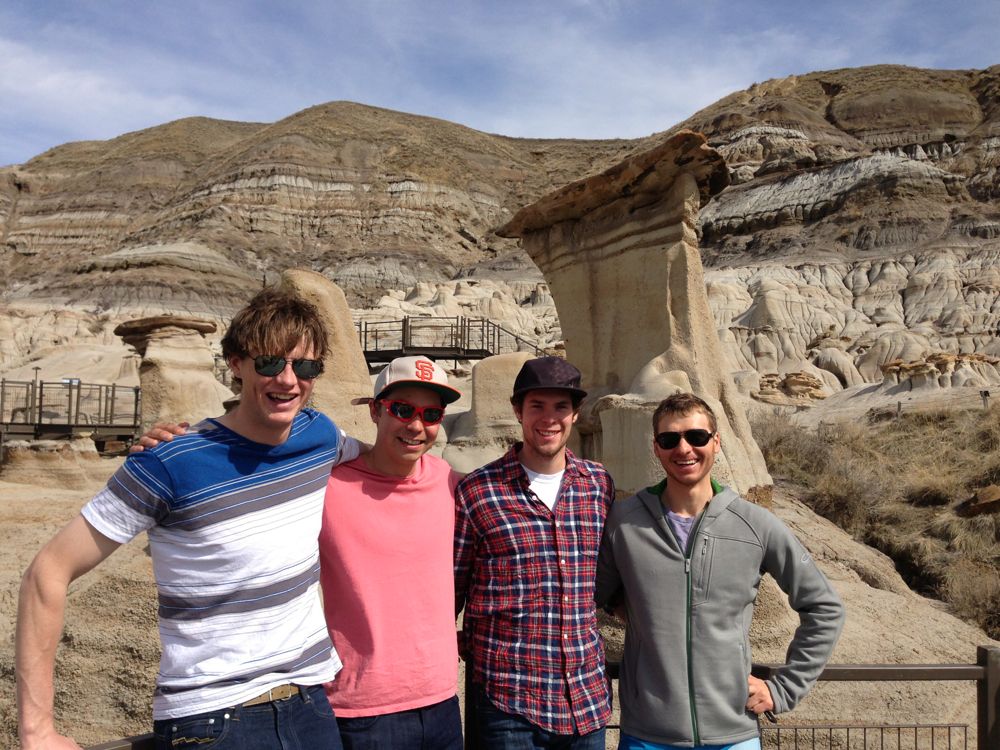 Visiting the Hoodoo's in Drumheller with Bob, Jess, Matt, myself and Jules being photographer. This photo is an optical illusion; I'm really not that short in real life...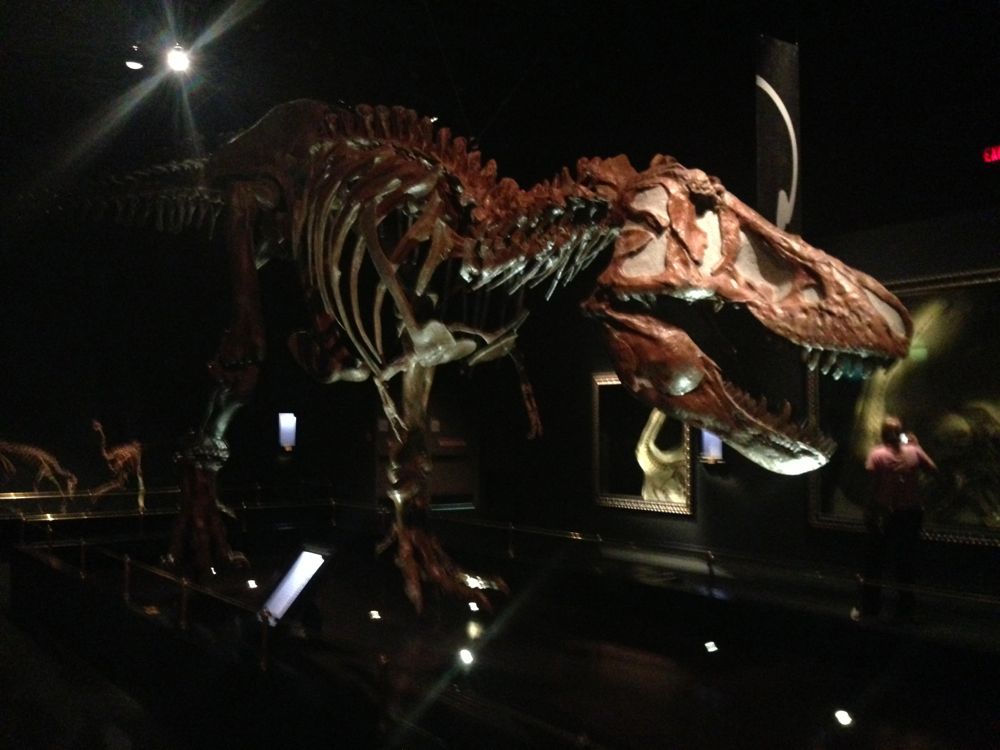 Rawr.
And that was April, and I guess technically the end of last season. With most season's coming to a close comes the inevitable: skiers hanging up the bib and retiring from the sport to pursue school, work, and... I guess other life things. Teammates Matt Wylie, Kate Brennan and short time nemesis, host of his own show, and second-place pizza baker Brent McMurtry all retired this past spring. And while I would have all loved to make retirement videos for everyone (a daunting task which would probably take me into next year at the rate I pump out videos) I took it upon myself, along with Jess, to say farewell to Brent and call him out on his bluff:
A fare warning to the next person looking to retire next season; there's a Brian Adams video montage with your name on it
Woof, I think that pretty much sums it up. This coming year will be a pretty exciting one as I focus of making them Olympics. Hard to believe they're just around the corner - I guess the years really do fly by the older you get...
K
tl;dr: Was tired in winter, good nationals, fun spring - made a video.