From the deepest corners of the universe, to the Battle of the Black Gate, this year's Mo took me places. Another year of Movember has come and (sadly) gone, and while I had planned a few more moustache shots to accompany this year's montage, the burden of traveling to remote shooting locations and wardrobe problems finishing up Part 3 of the "The Chronicles of Klister" took a bit of precedence. Oh well, next year's another moustache to add to my "Mo Montage".
A big thanks to Mark Thomas, Scott Edmunds, Ken Hewitt, teammate Philly Widmer and Robin McKeever for donating to this years mo - your limited edition "Mo's of Kevin" calendar is in the mail. Despite a bit of a smaller team this year, the SnoMos were able to raise $915, not too shabby SnoMos.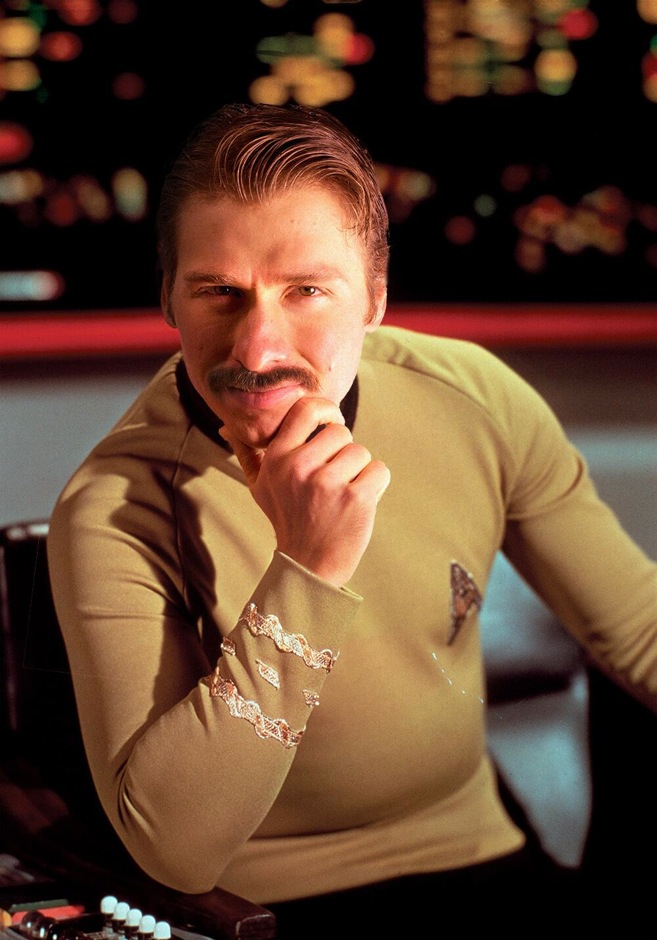 Kirk probably would have gained a bit more respect on the bridge if he sported a look like this.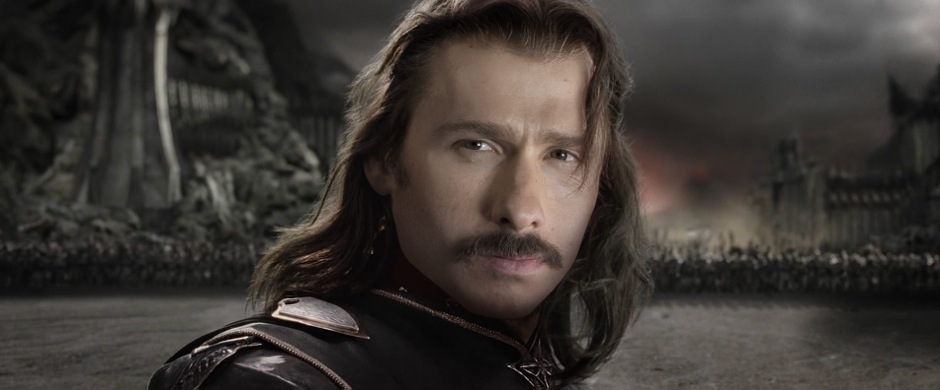 Sons of mothers! Of fathers! My mo-bros.
I see in your eyes the same fear that would take the mo of me.
A day may come when the courage of mos fail,
when we forsake our upper lips and break all bonds of hairiness, but it is not this day.
An hour of razors and straight blades when the Age of Mos comes crashing down, but it is not this day!
This day we fight! By all that you hold dear on this good earth, I bid you stand, Mos of the West!
So, as mentioned above, while I wanted to take a few snapshots of moustache chaos theory and drinking martinis, the "Chronicles of Klister" was on an expedited work order for completion. It's been a long time coming, but Russell [Kennedy] and I are in the final stretch and are looking to release the epic conclusion early next week (for real this time). And it's worth the wait, guaranteed, or your Internet time back*. Because I know you've been sitting at home for the past three weeks refreshing YouTube, right? The whole Klister thing has been a fun experience; filming, editing, compositing, more filming to fill in the gaps and getting to hang out with the super star himself. There is probably enough B-roll footage to put together an unofficial Part 4 blooper's video. If you haven't watched them, or need a recap on the journey of our hero, below are parts one and two.
Lastly, I just finished the first weekend of NorAm racing here at Sovereign Lakes, which was experiencing quite the bit of chilly weather and was colder than a witch's teat. Nonetheless the volunteers were troopers and pulled off a great event considering the temperature and delays. For me, Saturday's 15km skate race was a decent start, finishing 5th (3rd Canadian). I gotta say the courses here are some of my favourites, with some nice long climbs and some really good flow. Yesterday's classic sprint, well, let's just say it's still a work in progress.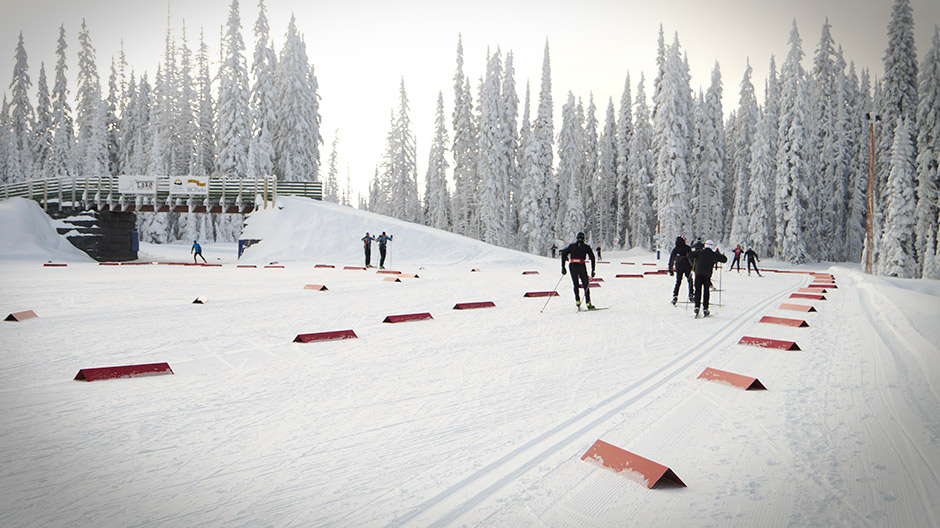 The start to the 15km - credit Julie Melanson
I'm now off to Rossland, BC, for one last weekend of racing before the Christmas break, which are two things I'm really looking forward to.
Thanks for checking in,
Kev