Welcome to my first installment of "A KooK's Eye View", a critical look at current affairs and the issues affecting our daily lives through imagery.
The inaugural issue demonstrates the pointless connection between GT'ing down the Grassi Lakes hiking trail by night and Nintendo's Mario Kart, and it's meaningless realization that we can draw upon its inequitable result.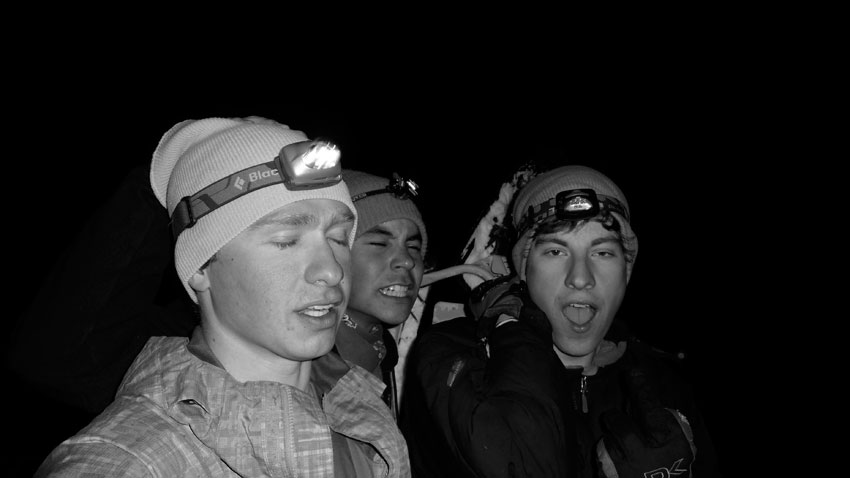 The beginning trek up the racecourse. The blinding flash forces Jess and myself to squander in its brilliance, while Gerard looks directly into its light; a statement of rebellion?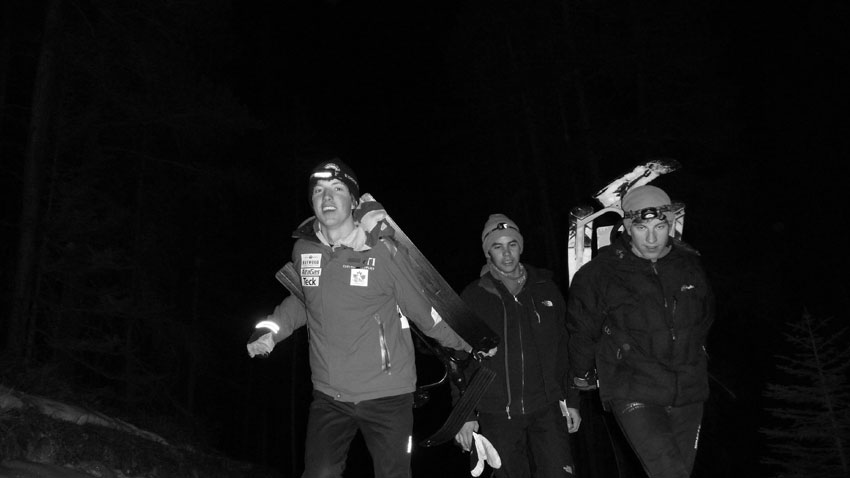 Notice the way the trees 'ghost' behind the walkers, made possible by the the aperature being set to 3.3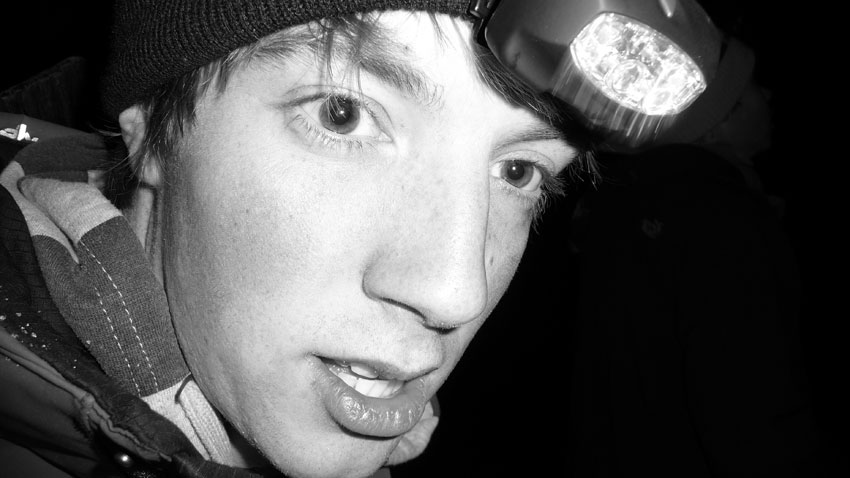 Mr. Killick looking on to certain-speed. The simpleness of black and white is able to capture the true whiteness of his eyes.
For this shot, I set the ISO to 100 while leaving the focal length at 4.70mm, something in my opinion, gives this photo of Jess Cockney added personality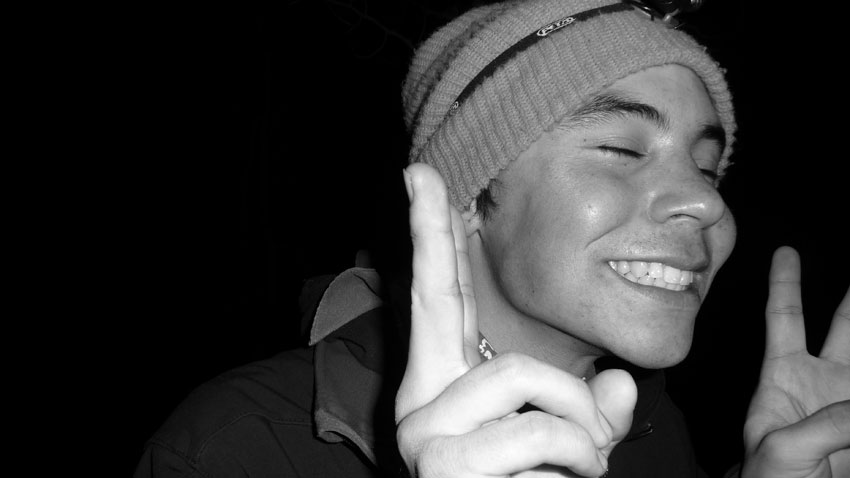 A testament for the willingness to live?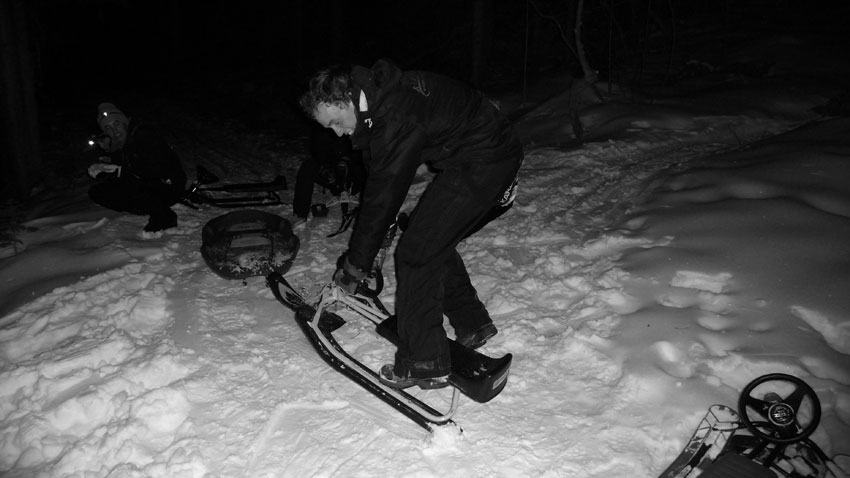 Chris Butler intimidating others with his cart tricks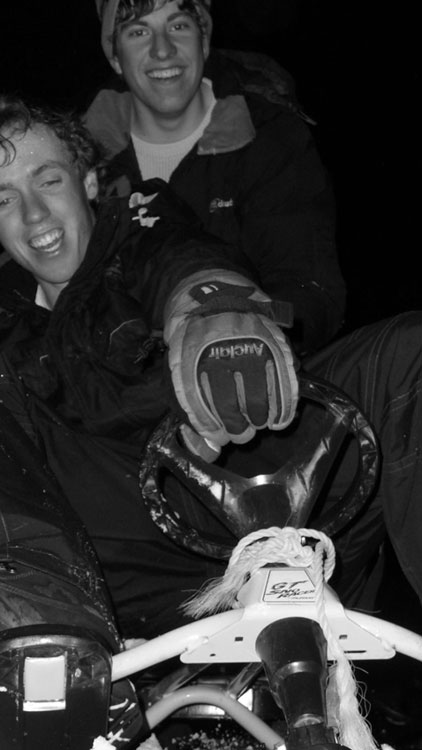 The slight uneven bokeh in this photo gives the viewer the bluriness of friendship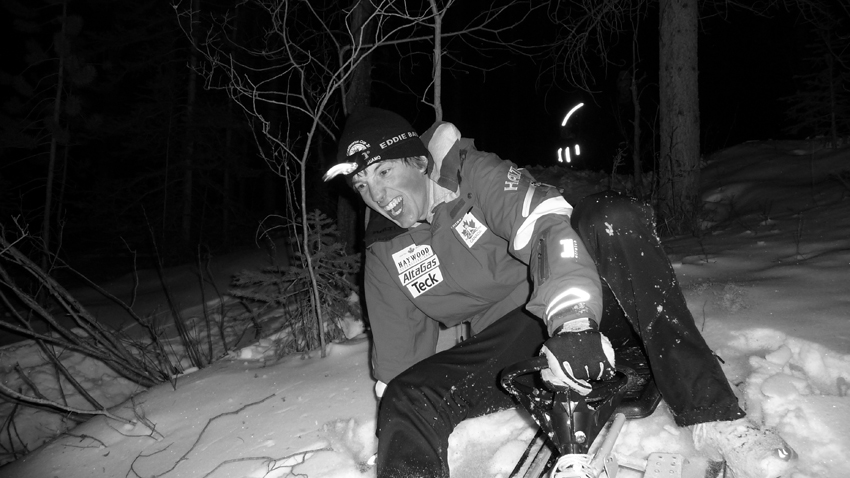 Mr. Killick 'tearing-it-up-radical'. Notice how the flash set on 'max' illuminates Amanda Ammar reflective tape in the background. A simple way to include her in a photo without including her.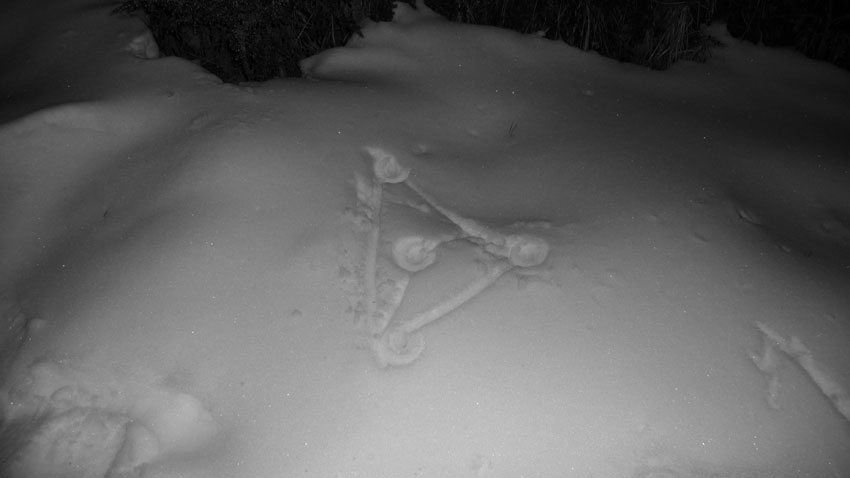 A 1/30 shutter speed allowed this strange snow design to have deeper meaning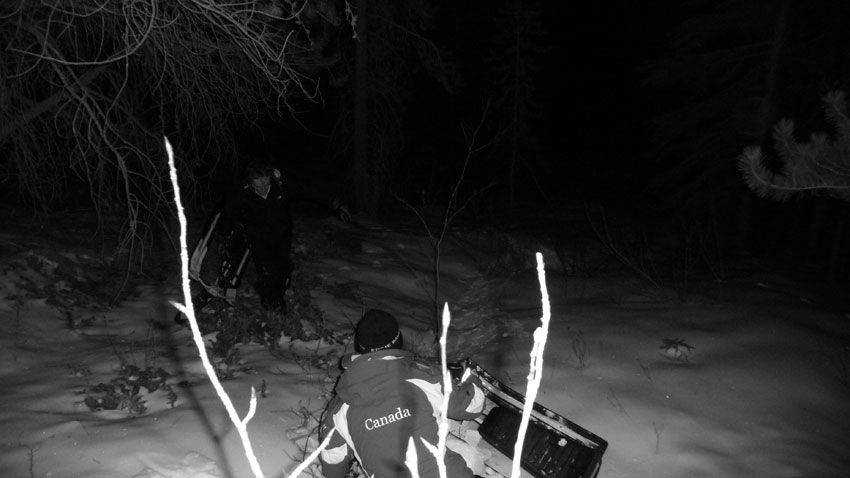 Darkness lies ahead.
Until more photos...
Kevin