If I could choose one type of course to sprint on, I guess I would say Rossland. The trails are wide, the climbs long and the grade is gradual. In my quarter and semi round, I was able to ski comfortably either near or in the front, moving on to the final. Lo-and-behold, I had made my first A-Final in maybe two or three years. Got to hand it to Jess Cockney for blowing it out of the start gate in the final and making the remaining five of us fighting for 2nd place. With still some jam and sprint in the legs, I finished 3rd and on the podium.
The next and last race before the break, a 15km mass start skate race. These mass start type of races tend to be pretty tight, and unless there is a solid bush to break the group, they generally end in a sprint finish. This day was no different, with a group of five of us breaking away from the pack in the last half. By that point I was realizing it would most likely come down to the line, and I was thankful of yesterday's performance. Going around the final turn into the finish I was able to swing into first and take the victory. Two for two in the distance NorAm's!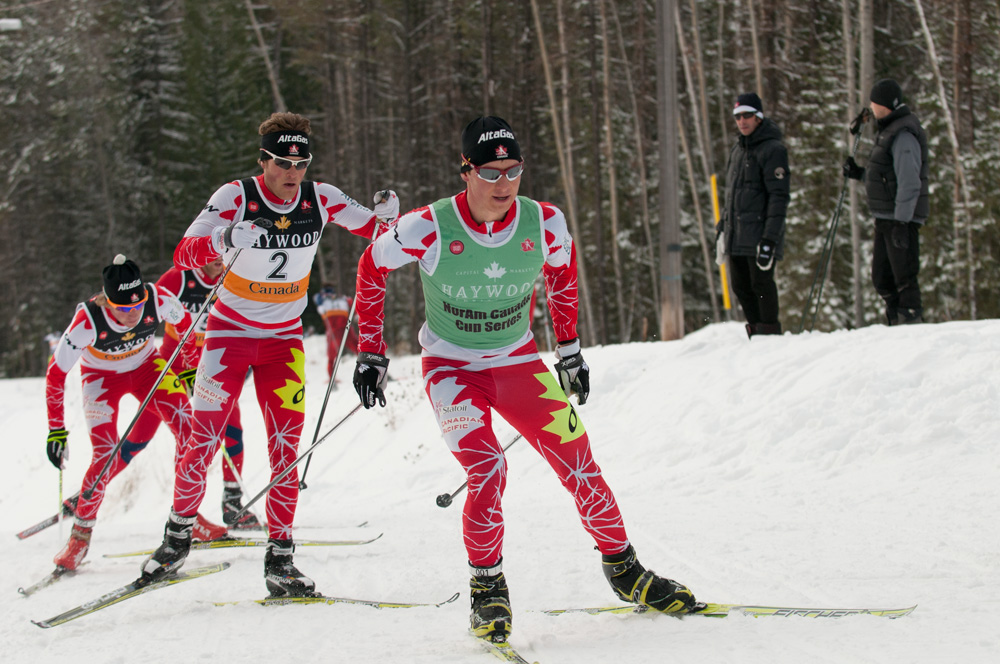 First time wearing the leaders bib and Sunday's win lets me keep it into January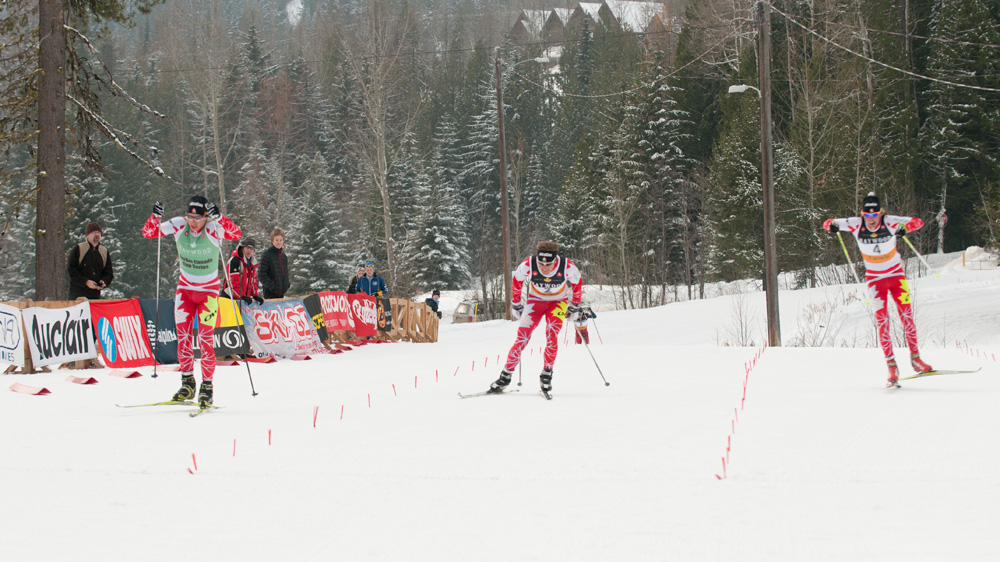 The three way sprint in the 15km. Big thanks to Rebecca's dad for snapping the photo's.
Soon (I hope) I'll be home and enjoying some long skis out in K-Country and getting my Turkey on.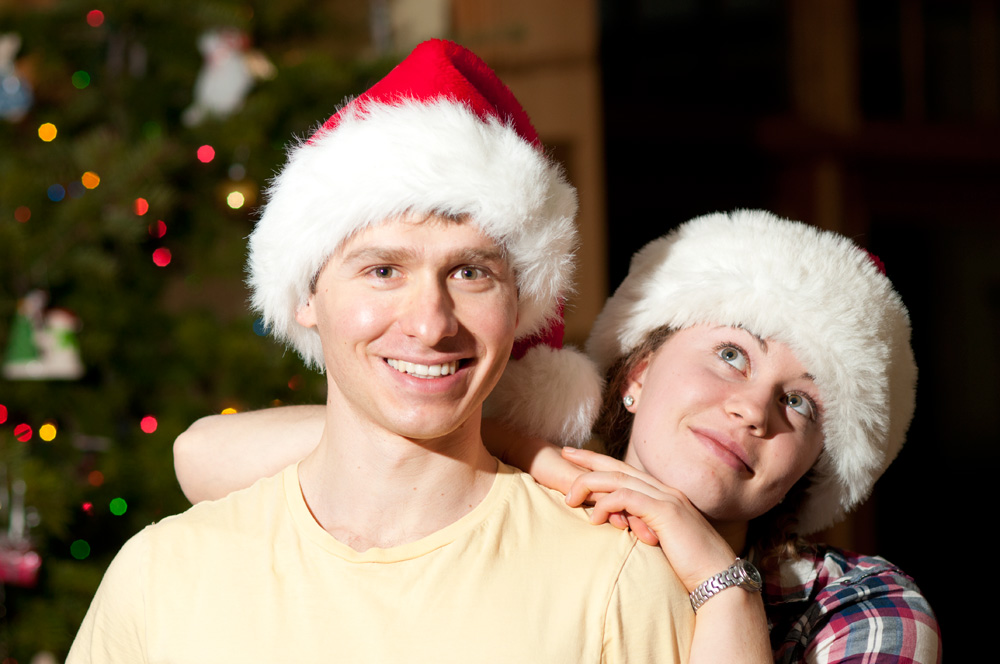 Merry Christmas!
P.S. This hit the YouTube last week, but in case you missed it, check it out. My interview with Graeme Killick about his season thus far was a blast.